Tough, strategic, experienced. These are the attributes you want in the lawyer defending you – that is what you get when you hire me.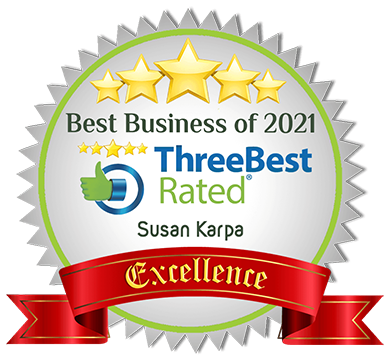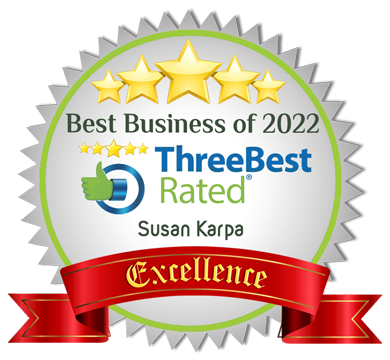 ---
Criminal Lawyer Susan Karpa
Experienced. Strategic. Effective.
Being charged with a criminal offence is often one of the lowest points in someone's life. It is an extremely stressful time and many people have no idea what to do. Hiring the right lawyer is a crucial first step. Since becoming a defence lawyer I have assisted thousands of individuals with their matters, helping them avoid jail sentences and criminal convictions. I have even been successful in having manslaughter and second-degree murder charges stayed against my clients.
Called to the bar in 2003, I have practiced exclusively in the area of criminal law for my entire legal career. I have always known I wanted to defend those who faced criminal charges. I firmly believe that everyone is entitled to the presumption of innocence. It is this belief that compels me to fight tirelessly for my clients, regardless of what charges they may face. I have run hundreds of trials and my experience is invaluable. I use the extensive criminal law expertise I have acquired over the years to be the voice that will be heard for my clients throughout the court process.
I take my commitment to my clients seriously. I work hard to defend all criminal charges equally. Whether you have been charged with murder, shoplifting, assault, fraud, trafficking or something else, I strive to ensure the best possible outcome. This often includes having the charges dropped altogether. Though I have had success in cases involving every sort of charge, I manage my files on a case by case basis. This means I tailor my approach based on the evidence and circumstances unique to each client's matter. However, the end goal is always the same – to help the client get his or her life back.
Because of this passion, I have been running a successful criminal defence practice and have built a strong reputation as a fearless advocate for my clients.
BACKGROUND
From a very young age, I knew I wanted to be a criminal defence lawyer. The path to get there started at the University of Ottawa, where I received a degree in Criminology. Upon completion, I was immediately accepted into law school at the University of Alberta. As a law student I volunteered with Student Legal Assistance. That was the start of my trial court experience. During this time, I also represented incarcerated persons, both at the Edmonton Institution and the Edmonton Institution for women, successfully defending inmates within the internal disciplinary proceedings.
I secured an articling position with the crown prosecutor's office once I received my law degree. Despite wanting to practice defence, I knew being able to look at cases from the crown's perspective would provide invaluable experience when I started working in defence later on. It would enable me to gain insight into what crowns would be looking for on files and to build positive working relationships with colleagues. Further, it would allow me to work hand in hand with police at the investigative stages, and with that learn how an investigation unfolds, and what is necessary for a file to be prosecuted. This knowledge has served to further advance the position of my clients as a criminal defence lawyer.
During my articles, I started running trials in traffic court, and assisted prosecutors with trial preparation and research. Thereafter, the General Prosecutions branch in Calgary offered me a job as a crown prosecutor and I accepted the position. I stayed in this role for two years. Even though I had a high case volume, I still successfully ran a number of trials weekly. From there I moved into the prestigious Special Prosecutions branch, in the organized crime section. I was one of the youngest lawyers to ever be hired into the branch.
While at Special Prosecutions, I worked on several high-profile cases, which included wiretaps, search warrants, firearms and weapons offences, undercover police operations, robberies, assaults, and sex assaults. I also had the opportunity to prepare and prosecute high profile murder cases – never losing one! Another appointment I was given was that of the Designated Firearms Crown Prosecutor for Alberta. In that role, I was tasked with not only the prosecution of firearms offences, but also with teaching. I instructed crown prosecutors, defence lawyers, and the police about weapons and firearms offences and investigations.
GIVING BACK
Knowing that there are other young people in the community that have the same dream I did, I am proud to have played a small part in helping them work towards achieving that goal. One such project I have been involved with was at the Webber Academy, where I assisted students with their Law Day Mock Trial competition. For several years, under my instruction, the students won first place. I have also worked with the Calgary Police Service, participating in mock trials with their recruit classes. Currently, I am a volunteer with Calgary Legal Guidance. In this role I am paired with law students and act as a mentor for them, providing both academic and peer support.